Dr. Ryan F. Osborne, MD, FACS
Director of Head and Neck surgery, Osborne Head and Neck Institute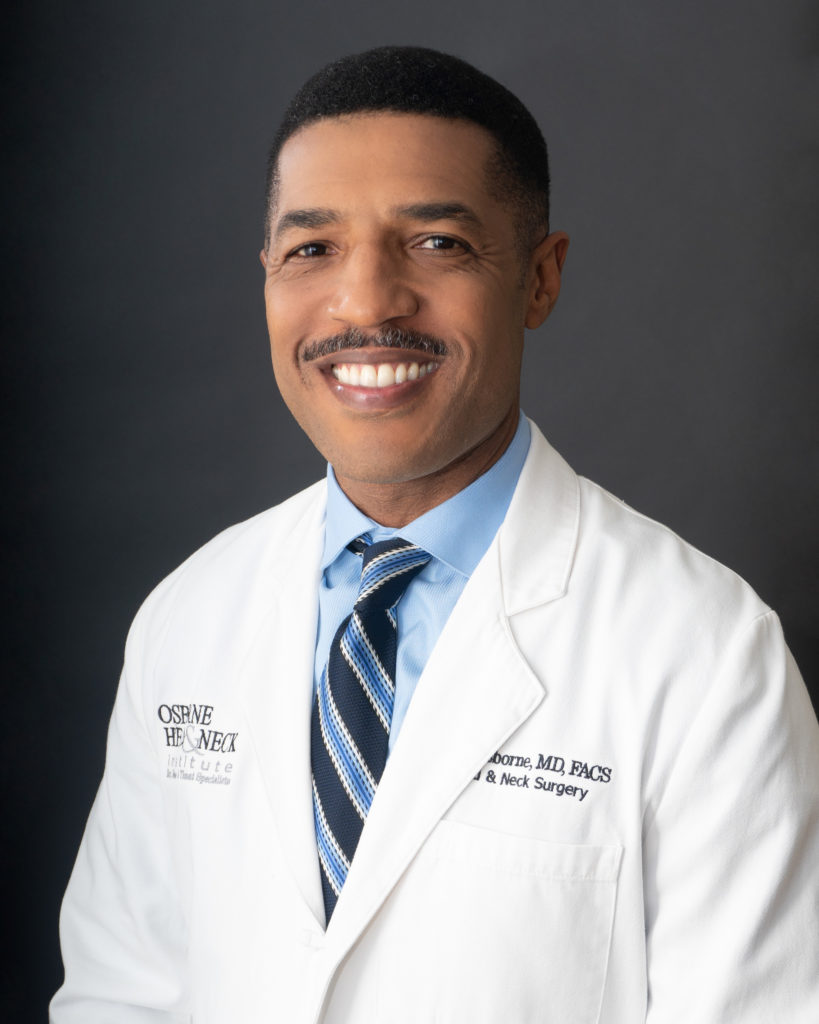 Dr. Ryan F. Osborne
Ryan F. Osborne, MD FACS, is the Director of Head and Neck Surgery at the Osborne Head and Neck Institute (OHNI) and is an internationally-renowned expert in head and neck surgery. His practice is comprised of patients with complex or rare conditions that require surgical intervention. This background is what made him a natural fit to manage patients with Eagle's Syndrome.

Dr. Osborne completed a fellowship in advanced head and neck surgical oncology under the mentorship of world-renowned expert, Thomas Calcaterra, MD, at UCLA Medical Center. This training requires a surgeon to operate on a regular basis around the cranial nerves and large vascular structures such as the internal jugular vein and carotid artery. These are the same critical structures that are being affected in Eagle's Syndrome. After completing his fellowship, Dr. Osborne, continued teaching in the department of Head and Neck Surgery at UCLA, and was awarded the Clinical Instructor of the Year Award for outstanding training of surgical residents. Dr. Osborne takes a very pragmatic approach when deciding on the best treatment option for his patients with Eagle's Syndrome, constantly considering the risks vs. benefits of each potential intervention.

In 2003, Dr. Osborne left UCLA to become the founding Director of the Head and Neck Cancer Center at Cedars-Sinai Medical Center. In 2007, he resigned from the position, dedicating all of his time to advancing the mission of OHNI and the OHNI Foundation for which he serves as President and founder. The global mission includes the creation of a center of excellence where a patient's comprehensive head and neck needs can be delivered, to collaborate with surgeons worldwide to advance surgical techniques offered to patients, and to support the community. Under the umbrella of OHNI and Osborne Head & Neck Foundation, Dr. Osborne has traveled and worked throughout the United States, Asia, Europe, Central America, South America, and Africa. These experiences have gifted him with the opportunity to observe and exchange ideas with other surgeons who have similar goals.

Dr. Osborne is a board certified diplomate of the American Academy of Otolaryngology / Head and Neck Surgery, Associate Professor of Surgery at UC Riverside School of Medicine, a Fellow of the American College of Surgeons, and a member of the Triological Society.